Wing -Strake Joint Cuffs
October 2005 - I've had a left wing roll tendency ever since my first flight and I'm tired of just living with it! I tried the washers in the wing to set it to a new incidence angle, but that didn't seen to have much effect. I've read about others having good success with a so called "Gurney Flap" or wickerbill as it is also called. Basically it is a small piece of heat shrink tubing 1/8 inch in diameter, glued to the bottom aft edge of the wing that is dropping in flight. This acts as a low drag (practically imperceptible) flap that increases lift on the wing. Most of the reports I have heard start with about 4-6 inches and cut it back if it over-corrects the problem.
The tubing is attached using silicone RTV to the lower aft edge of the wing as close to the outboard edge as possible. I started mine up against the winglet. Here are some pictures of the flap prior to test flight.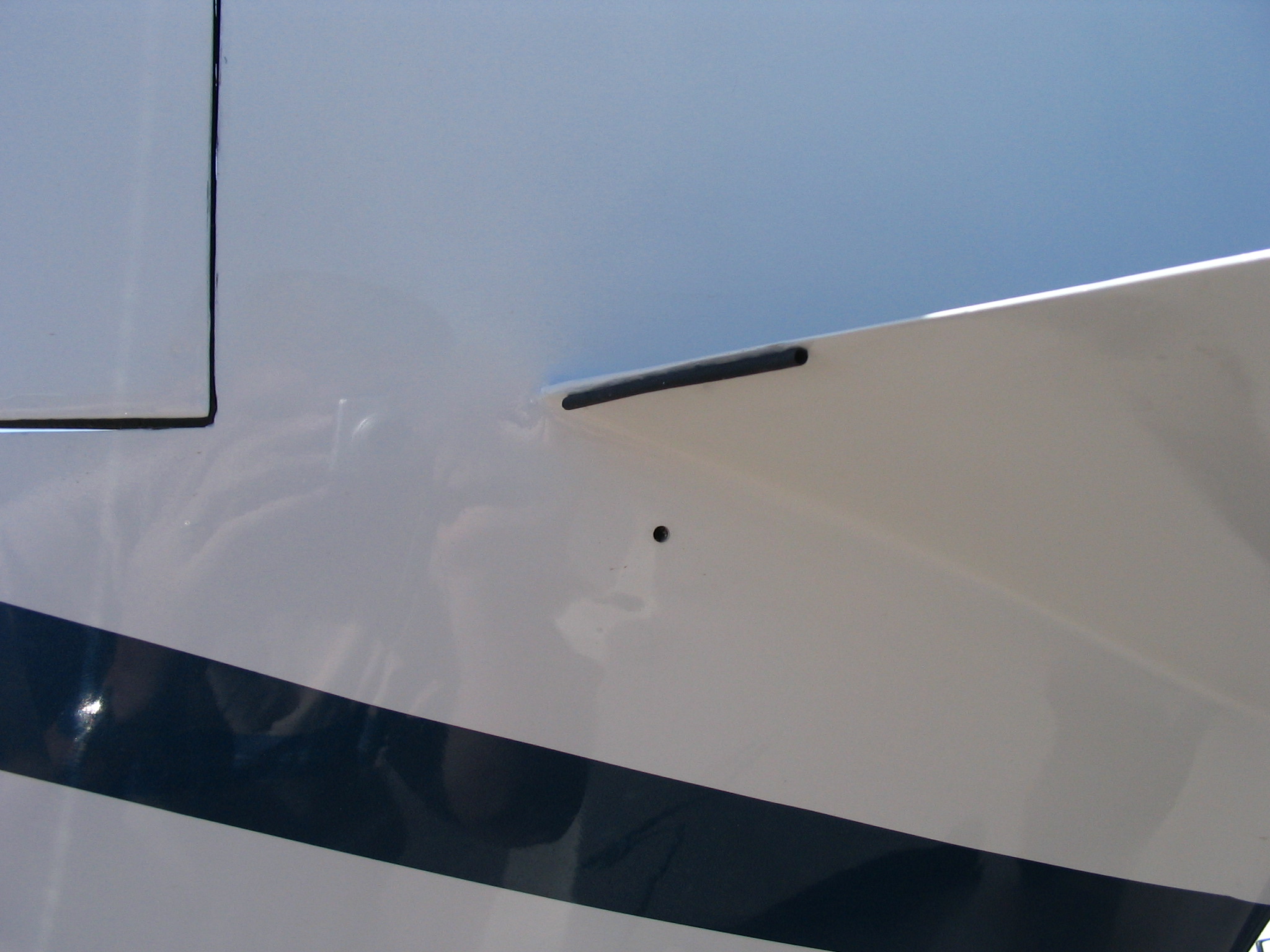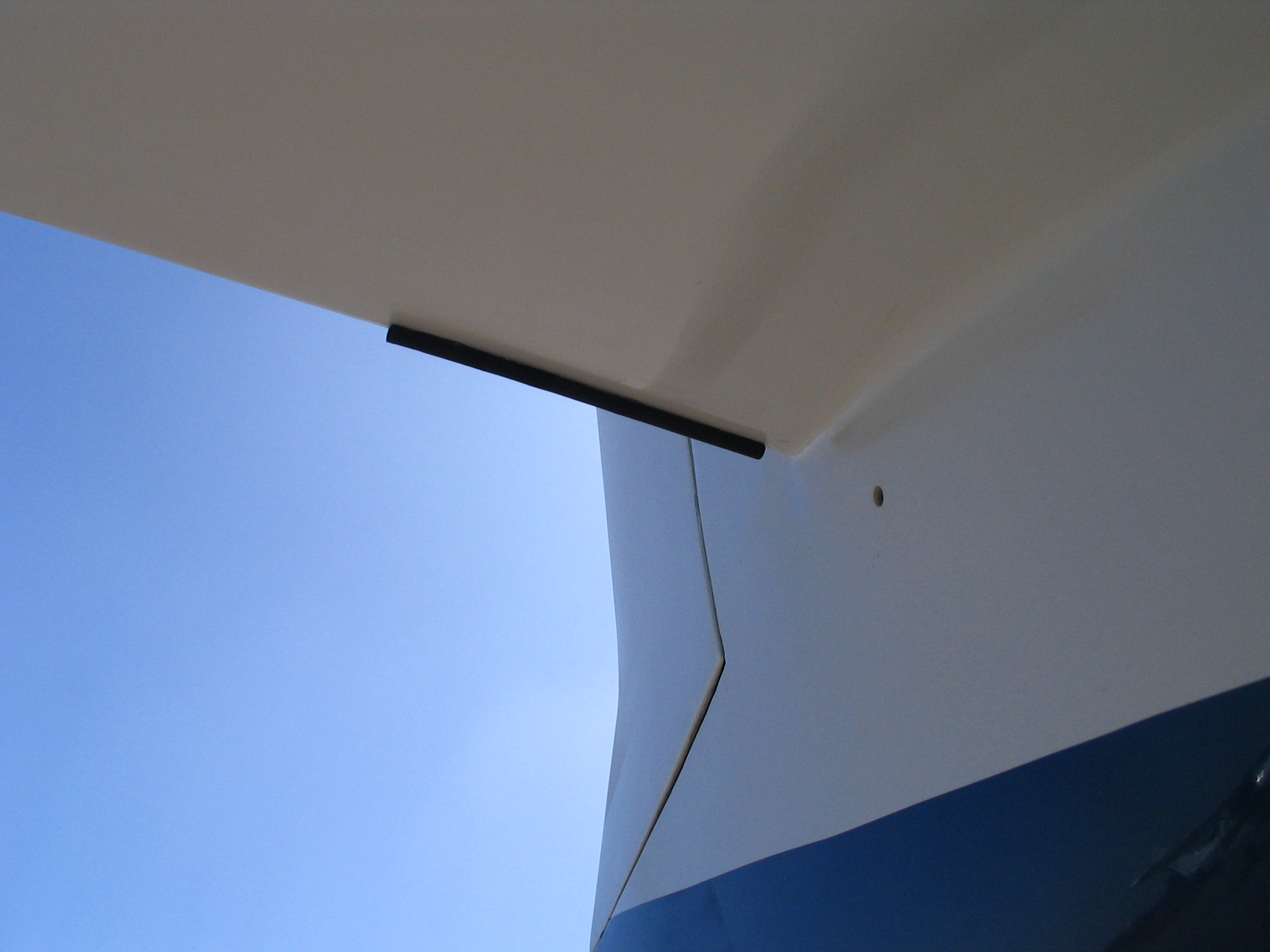 ---

Last Updated on July 12, 2008