2005 Sedona, AZ
On November 5, 2005 my middle daughter Kara and me planned a date in Sedona for breakfast. We left Chandler at 7:30 after cleaning up the plane a bit and departed east so that I could over fly a co-workers house on the way out. As it turns out, he decided to sleep in and didn't see us pass over! We diverted around Williams Gateway airport to the east and then headed direct to Sedona for the remainder of the flight. That took us just west of the Superstition mountain range, over a couple of the mountain reservoirs and into the Sedona Redrocks. The air was perfectly smooth, about 50 degrees F at elevation (6500ft) and visibility was at least 50 miles. We settled into a smooth cruise at 165kts and watched the sun bathe the mountains.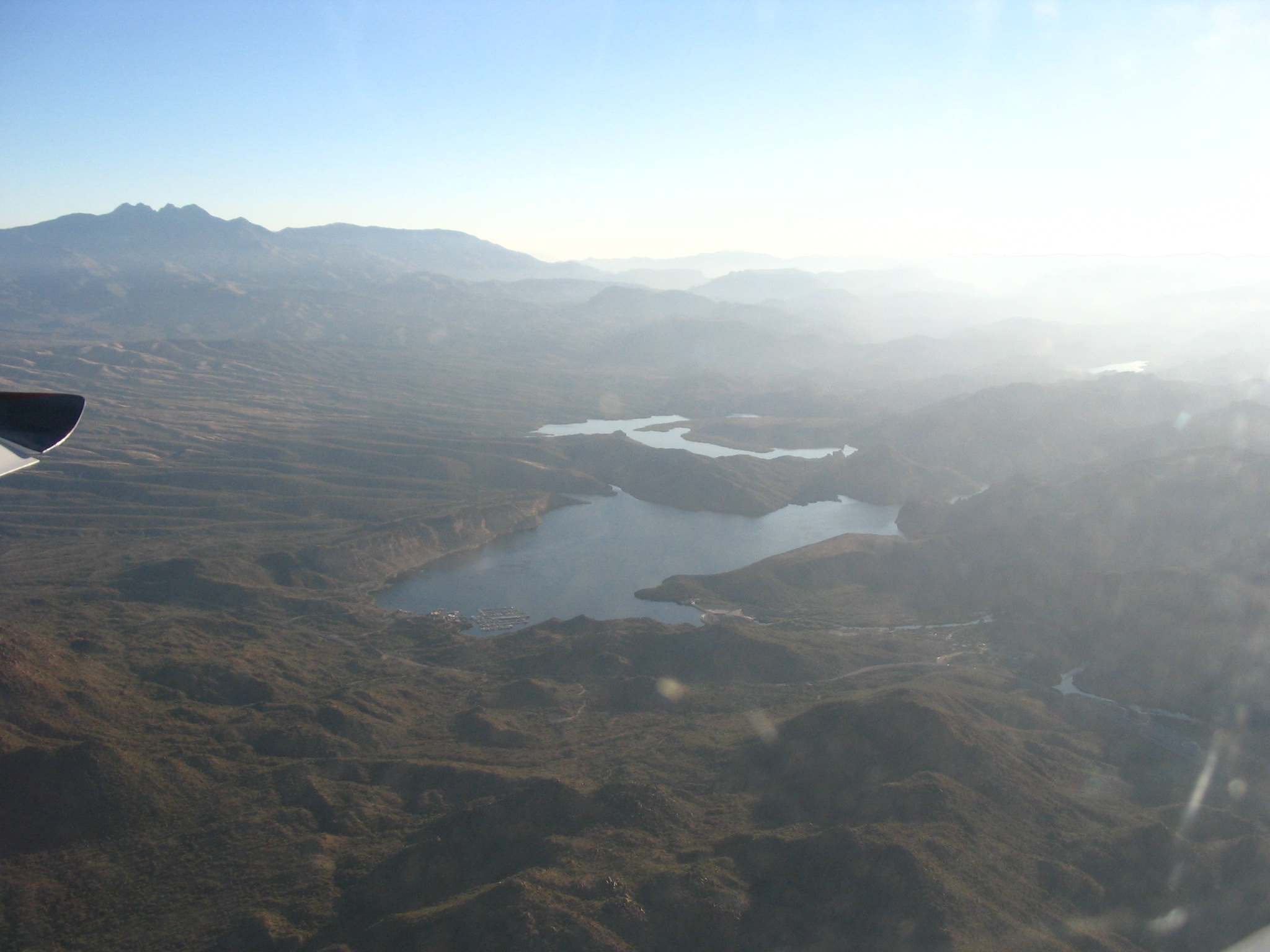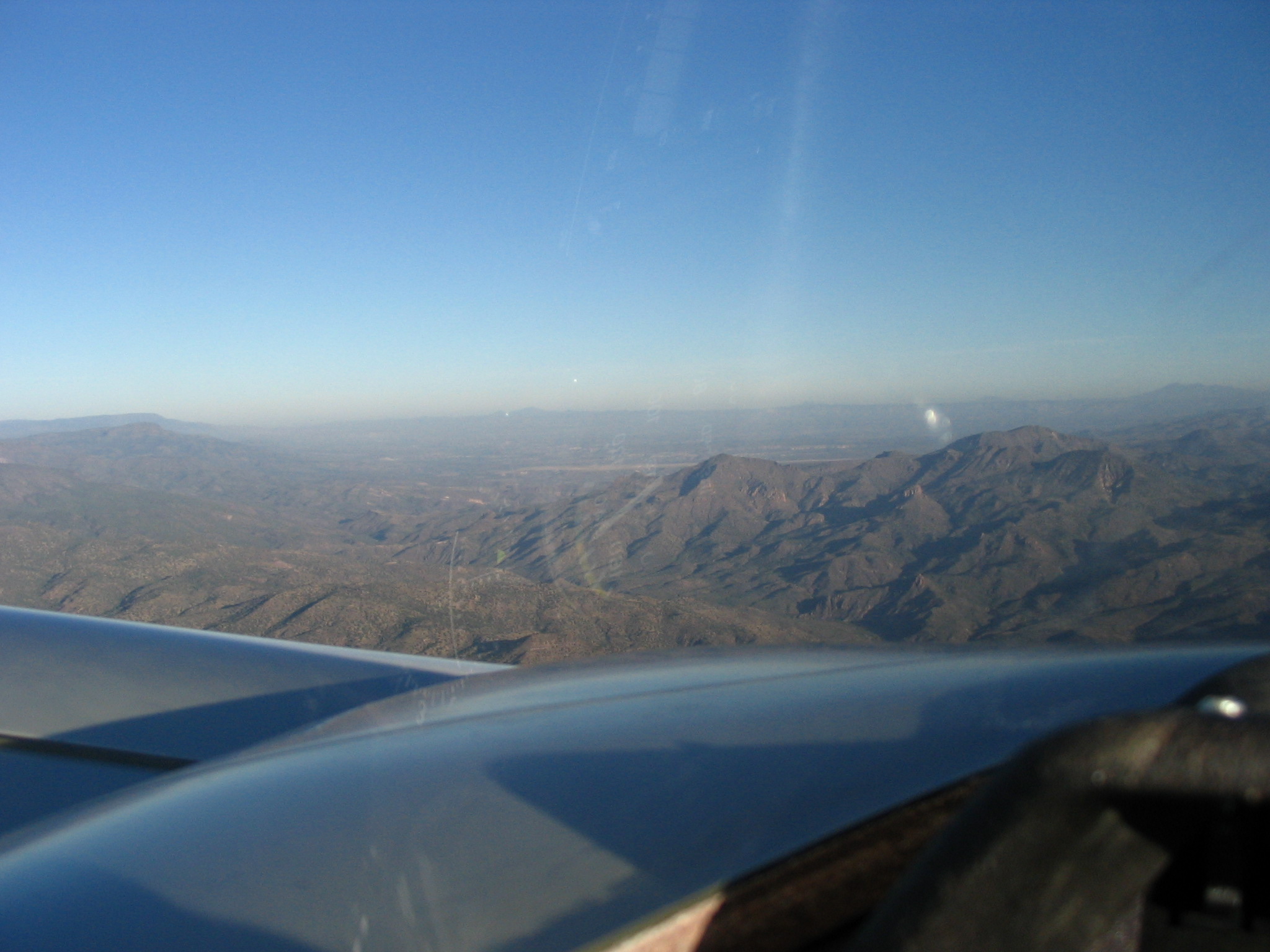 As we approached Sedona, Kara took a few pictures of the surrounding mountains and mesas as we entered left downwind for 03 after crossing midfield from the south.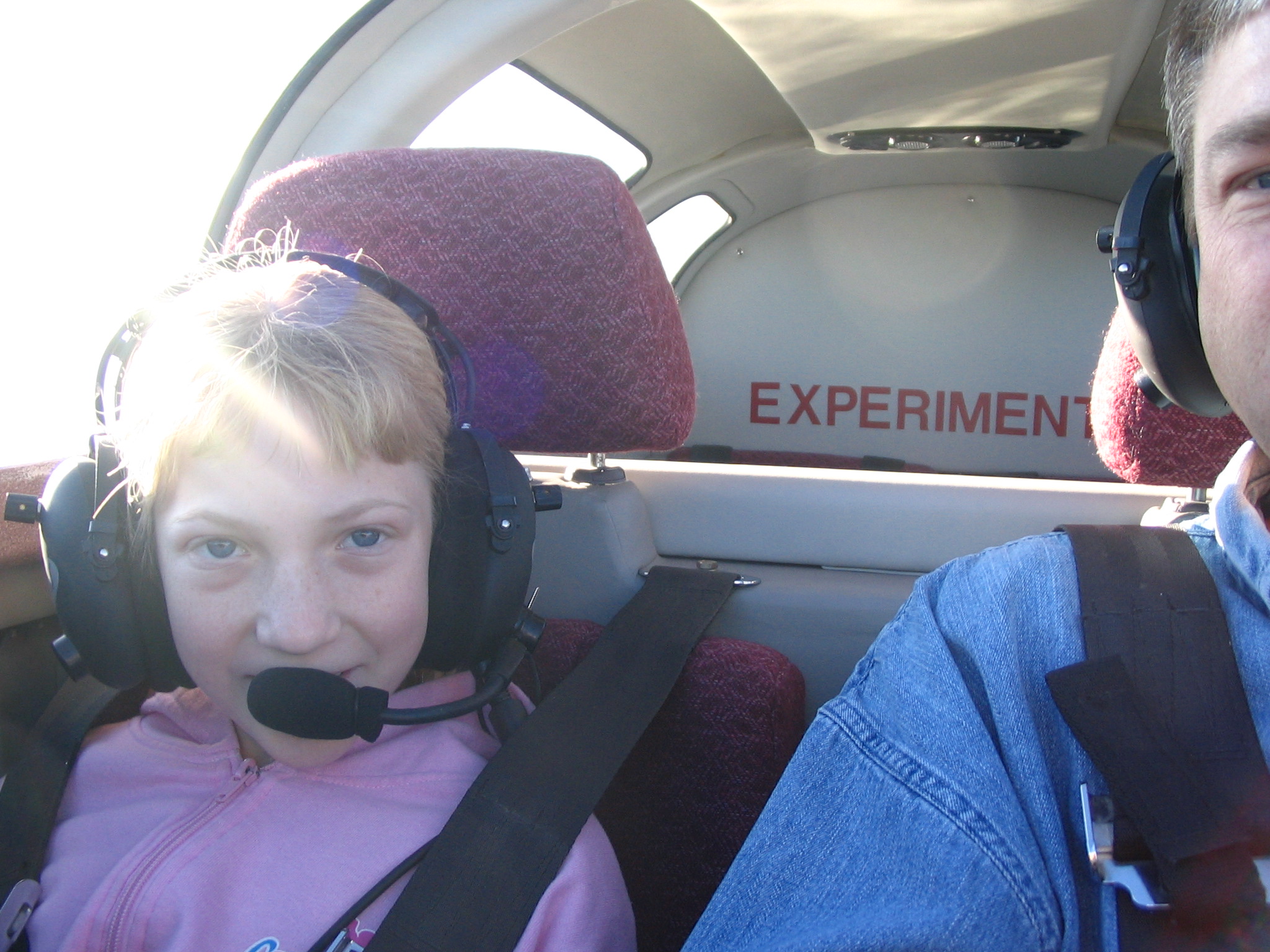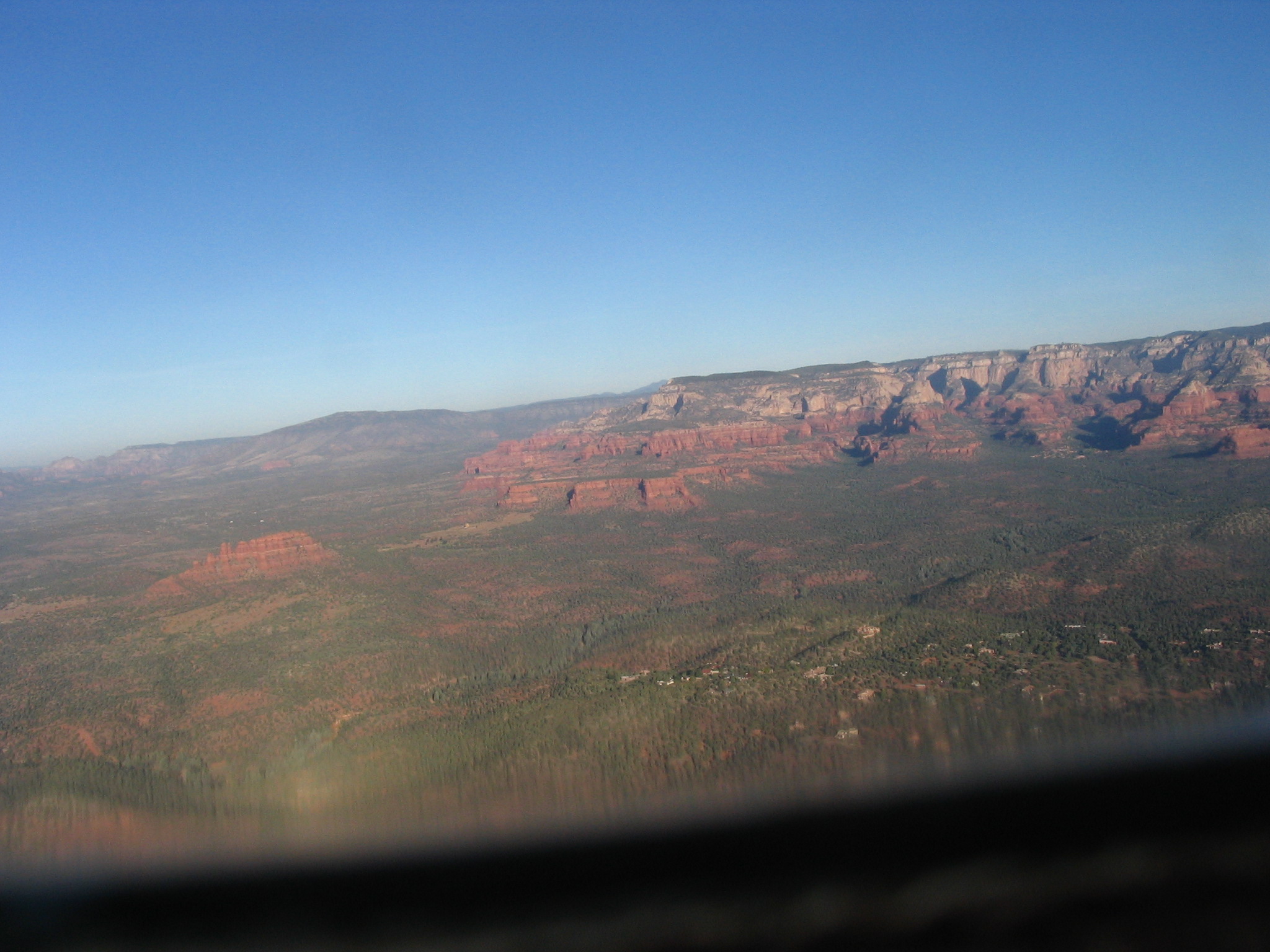 Approach and landing was perfect and we touched down about 100 feet beyond the numbers. Flight time was 40 minutes from take off to landing. We parked on the ramp and had a big breakfast of pancakes at the restaurant while watching a few other planes come and go. About an hour later we had stuffed ourselves sufficiently and prepared for the return flight.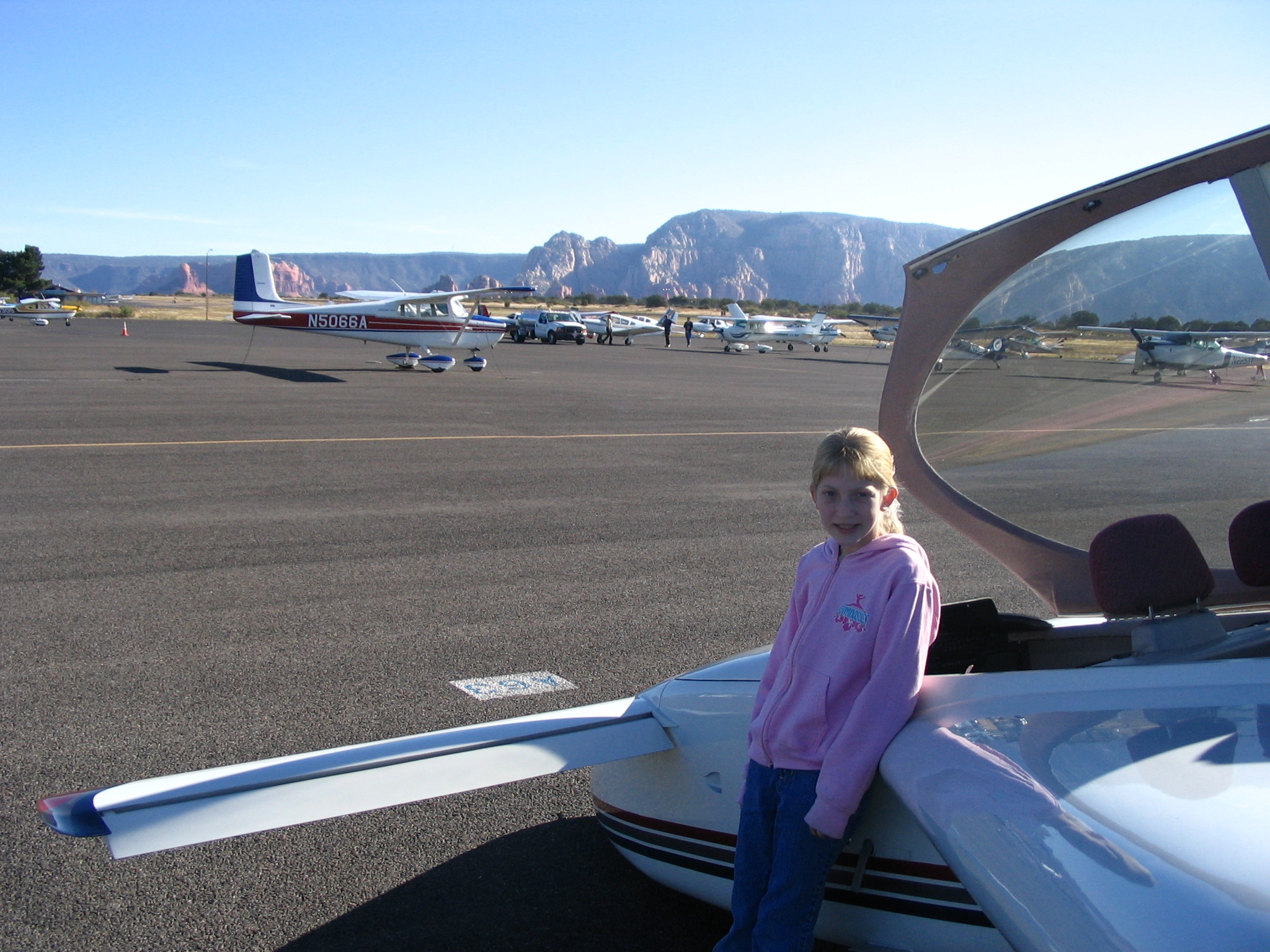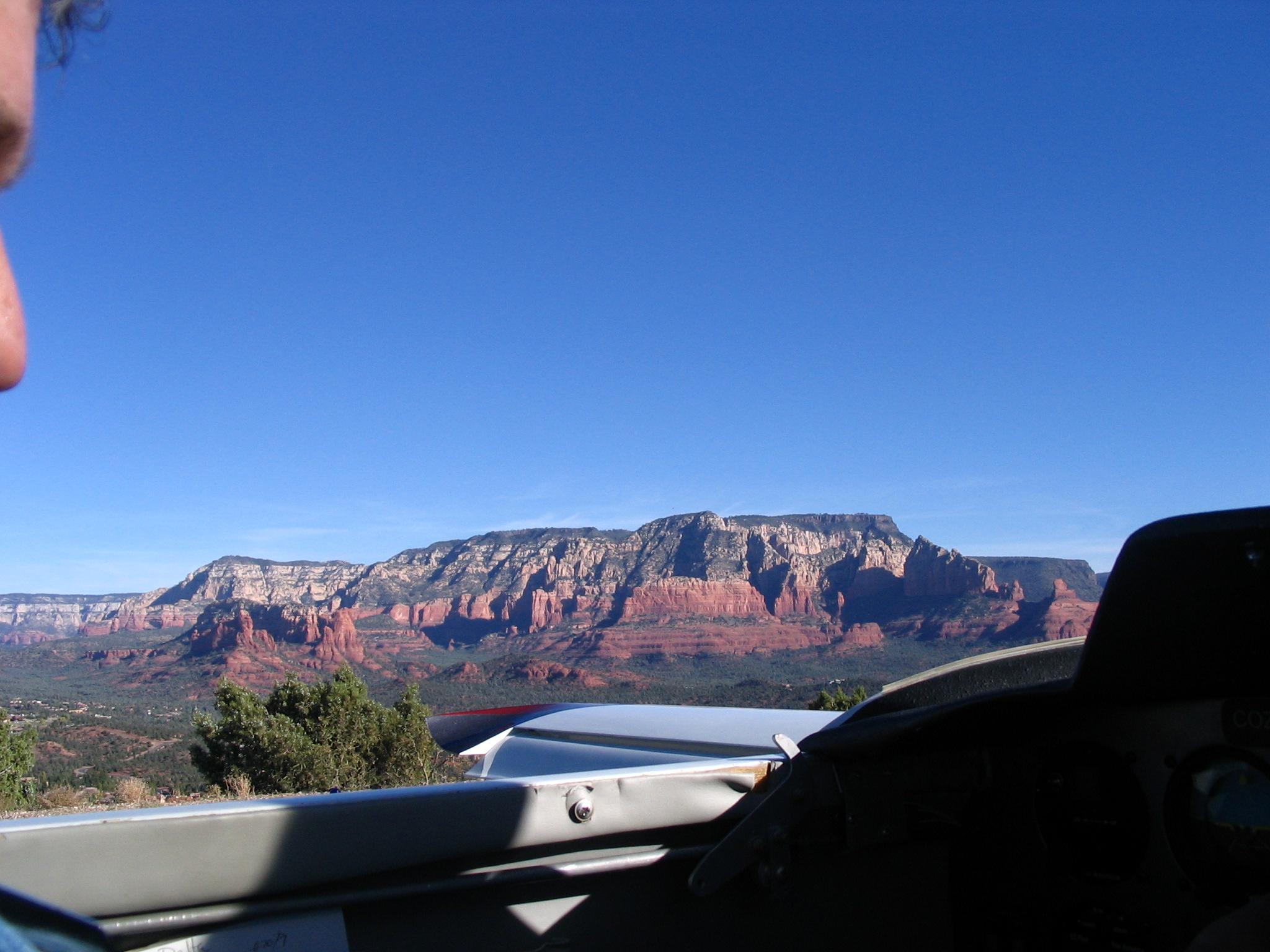 We departed runway 21 at 9:25 and took a few pictures departing Sedona. Kara fell asleep on the return flight until we got near Fountain Hills just north of Mesa. This is a large master community with a lake boasting the world's largest fountain that shoots 560 feet in the air every hour (a few feet taller than the Washington Monument). We timed it perfect as the fountain was going off as we approached so we diverted slightly, descended and flew around the lake to get a couple of pictures.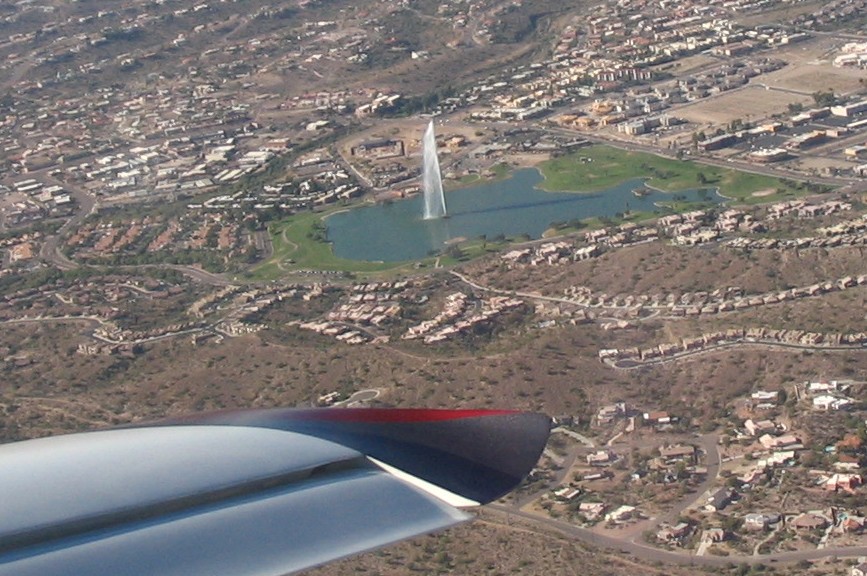 We then headed straight into Chandler while flying over the cities of Mesa and Chandler inbound at about 1000ft AGL. We touched down at 10:15, parked Blonde Streak and gave her a pat for another job well done. 1.6 hours on the hobbs and about 3lbs heavier from the pancakes!