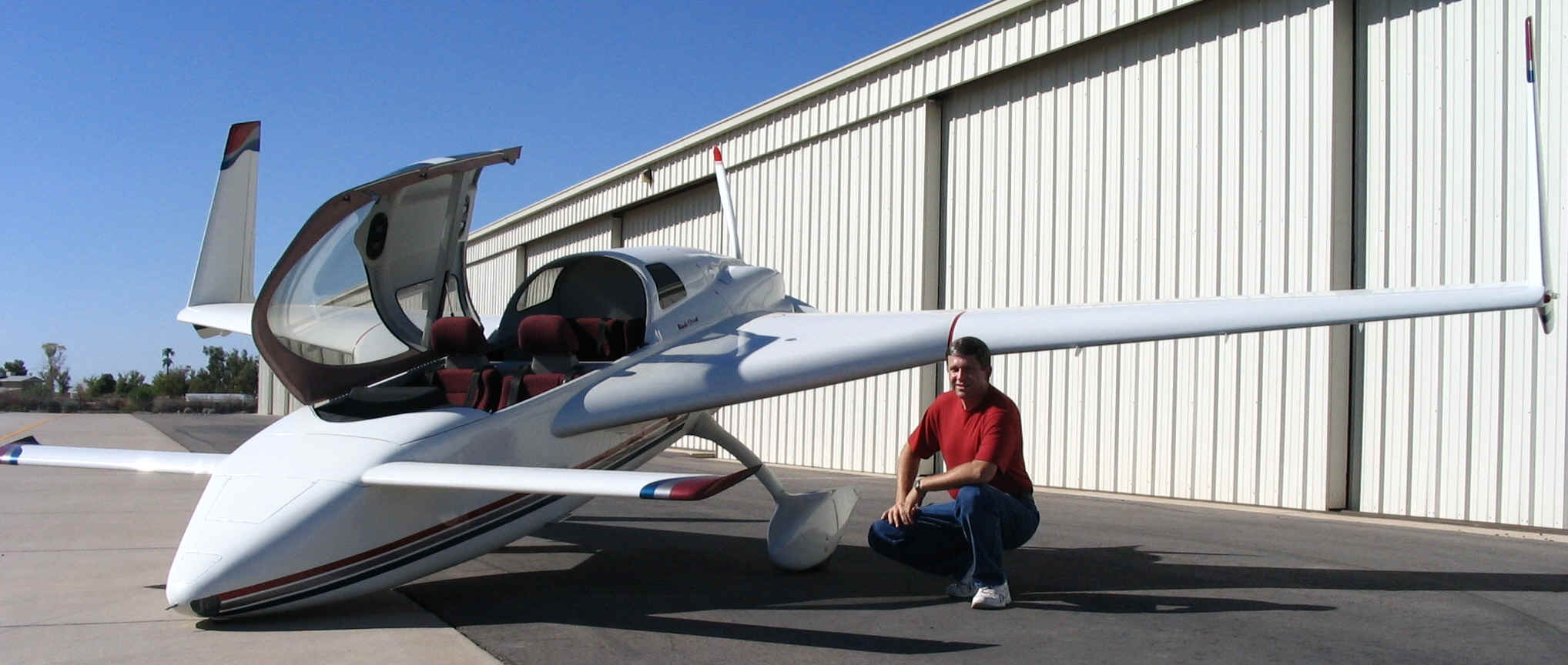 Updated Oct 11, 2006: On Aug 7, 2006 "Blonde Streak" was completely destroyed by fire after an electrical malfunction in the starter circuit. Details of the fire and the events leading up to it as well as the awful pictures are located here. The picture above is how I'd like to remember her and I'll continue to host these pages as long as practical as an aid to others currently in the process of building one of these fabulous airplanes.
A few weeks after the first flight, my wife flew in my friend Lynn Elsner's Velocity and captured this video of Blond Streak, still in primer, while we flew loose formation.
I nicknamed my Cozy "Blonde Streak" as it seemed appropriate for a mostly white airplane that streaks thru the sky...usually hauling a few of my 4 female family members (all blondes, by the way) in the process. Here are three of those blondes with "Blonde Streak" after arrival at the Copperstate 2005 fly-in.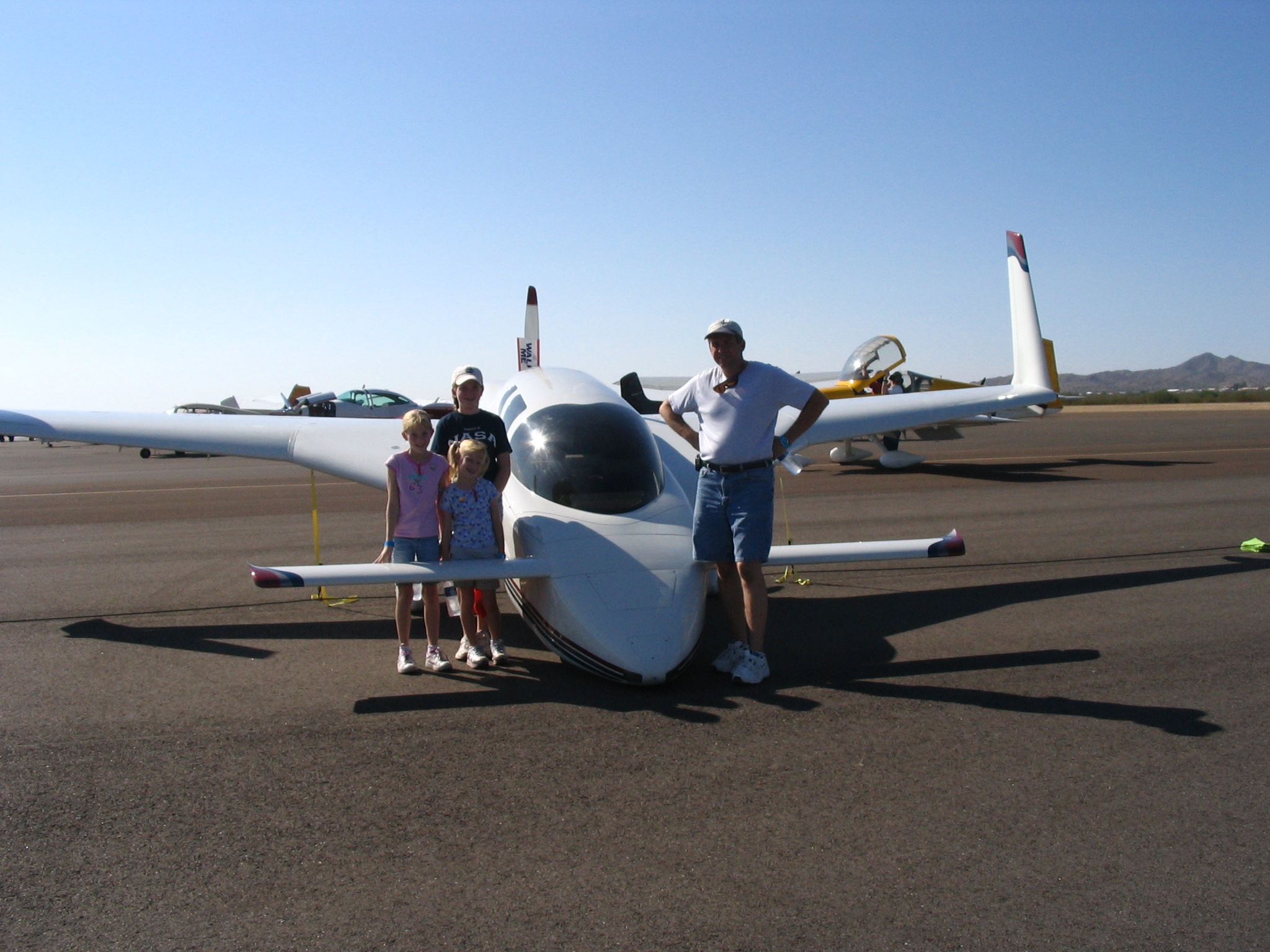 Final completion of the plane occurred on July 31, 2004. A week later I was off with my oldest daughter for a flight to New Jersey. To see details of that flight and all of the places Blonde Streak has flown to, visit the "Places" link.
You can see how I built Cozy MK-IV -- N309BD, aka. "Blonde Streak", by selecting one of the Chapter Summaries from the links below. These summaries are listed by chapters from the plans and you can easily see how the aircraft is constructed. Each chapter has a description of the building steps and a number of pictures to help visualize how it's done.
The "Continuous Improvements" section details changes I made to the plane after final construction.
I've also added a new section to the web site devoted to a man I never met, but have recently researched. The man is Charles F. Walsh and he was an early aviation pioneer. Most of this new section is a series of photographic negatives that I have had come into my possession that I had digitally scanned. I hope you enjoy the pictures of one of the earliest canard aviators here.